Hektor 293 Culture Medium
CCT

Brand:

HEKG-1

Cat No:

2*500ml

Size:
Add To Cart Quantity: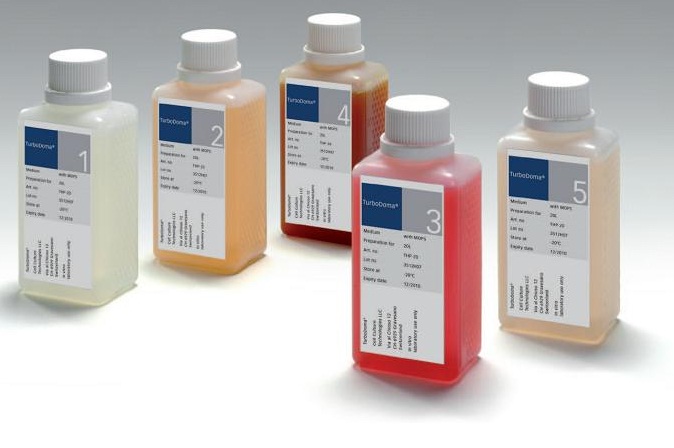 The chemically defined,protein- and peptide-free Hektor minimal media derive from the inVitrus medium and were developed for the in vitro cultivation of human cell lines such as the HEK 293 and HEK 293 EBNA.The authenticated and certified serum-free 293-Hektor(ECACC accession n0.05030204) and Vero-Hektor cell lines(ECACC accession no. 03092503) available at the European Collection of Animal cell Cultures can be routinely cultiveted and banked with the Hektor G medium.
Description:
Hektor 293 medium(1X),ready-to-use.For routine maintenance and cryopreservation.
Advantages:
The media exclusively contain small molecules characterized by their CAS- and EINEC registry numbers,
The media are free of proteins,peptides,and complex additives such as hydrolysates and yeast extracts,
The media are free of animal-serived components,
The media are used for the routine maintenance and the long-term cryopreservation of the cells.
Storage and Stability:
at -20℃ for optimal preservation
Application:
For HEK293 and Vero cell line culture and Expansion in the production of gene engineering vaccine . Can also be used for long-term cryopreserved cells.
Product Literature:
Technical support
There are questions about
Hektor 293 Culture Medium
? Click the link below to enter the FAQ, supporting documents, or directly to Contact Us After-sale Service Manual for you to answer your question.