MEM with Earle's Salts
PAN

Brand:

P03-3050

Cat No:

50L

Size:
Add To Cart Quantity: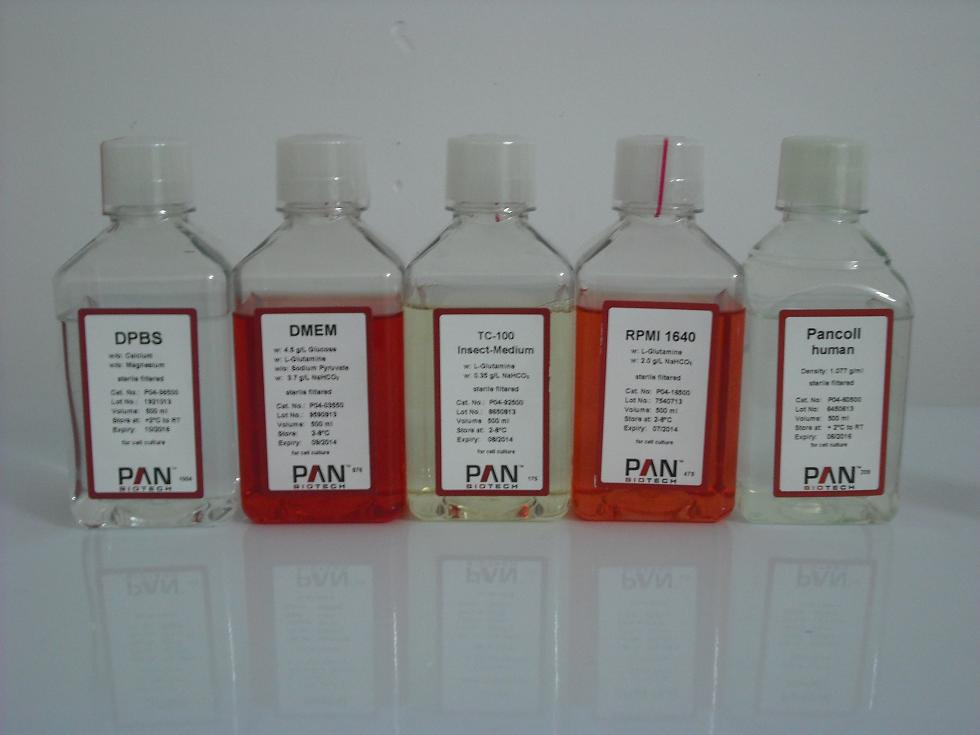 MEM is an advancement of the BME and the base medium of many further modifications. Because BME did not fulfil all requirements for some mammalian and HeLa cells, a better variation had to be developed. Today, MEM is one of the most used synthetic media and shows its versatility by supplementing with amino acids including Hank′s or Earle′s salts. Even the addition of only small amounts of FBS results in a positive effect on cell growth.

Description:
Power,with L-glutamine, with nonessential amino acid(NEAA), with 25mM Hepes, with sodium bicarbonate
Advantages:
with Earles salt.

Contains a higher concentration of amino acids.
Storage and Stability:
2-8℃
Application:
Cultivation of many cells grown in monolayers

Product Literature:
Technical support
There are questions about
MEM with Earle's Salts
? Click the link below to enter the FAQ, supporting documents, or directly to Contact Us After-sale Service Manual for you to answer your question.