BSA (FATTY ACID FREE)(New Products)
New Zealand Proliant

Brand:

68700

Cat No:

1KG

Size:
Add To Cart Quantity: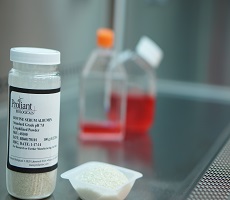 Description:
BSA (FATTY ACID FREE)
Advantages:
Reagent Grade (Fatty Acid-Free) is a highly soluble white to yellow with tan to green cast lyophilized powder. A solution of up to 30% in de-ionized water is clear to slightly hazy and virtually particulate-free.
Storage and Stability:
Store sealed in a cool, dry environment for 3 years, and up to 5 years with re-qualification.
Application:
Product Literature:
Technical support
There are questions about
BSA (FATTY ACID FREE)
? Click the link below to enter the FAQ, supporting documents, or directly to Contact Us After-sale Service Manual for you to answer your question.