BME Amino Acids
Biowest

Brand:

X0552-100

Cat No:

100ml,100X

Size:

Inquiry

Price: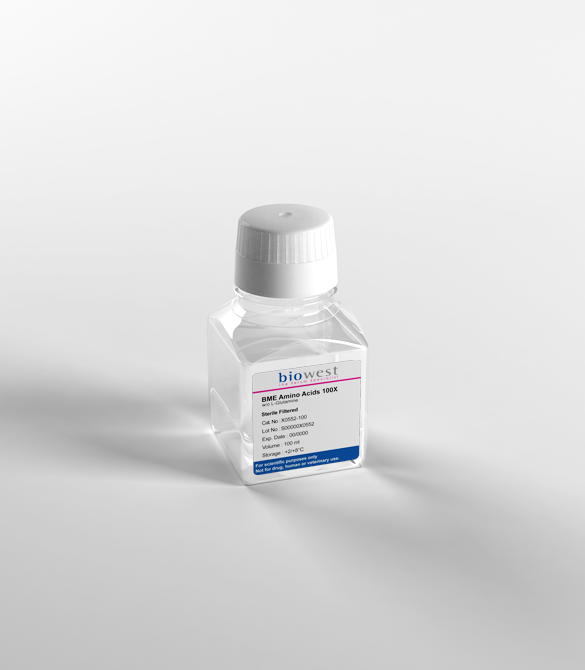 Description:
BME Amino Acids 100X w/o L-Glutamine
Advantages:
Sterile filtered,colourless, clear solution .
Storage and Stability:
+2/+8°C
Application:
Adding supplements of amino acids to media stimulates growth and prolongs the viability of cells in culture. This concentrated supplement adds nutrients and reduces the biosynthetic burden on cell in vitro
Product Literature:
Technical support
There are questions about
BME Amino Acids
? Click the link below to enter the FAQ, supporting documents, or directly to Contact Us After-sale Service Manual for you to answer your question.